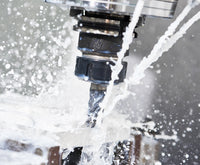 CNC Machining Services
We offer full CNC machining services from small to large batch runs. CNC Milling, 4 axis Milling, CNC Turning and much more.
Read More
Waterjet Cutting Services
With the capability of 3 axis and 5 axis water jet cutting in almost all materials and thicknesses up to 200mm we cover almost any requirements you may have.
Read More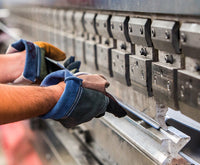 Fabrication Services
Specialists in the design, fabrication and installation of stainless steel products for all industries. With over 60 years of experience in stainless steel fabrication, we work closely with a large number of customers, delivering tailor made solutions to meet their individual requirements.
Read More
Our story
Over 60 years combined manufacturing and engineering experience
With full CNC machining, 5 axis waterjet cutting and a complete fabrication capability in house, MPW can offer customers a one stop shop for their products from concept to supply. We also offer full engineering consultancy, CAD and CAM services.