Metal Hose Assemblies
60 Years Combined Experience
A family business with over 60 years combined experience in the correct design and manufacture of flexible metal hose, braid and metal hose assemblies for all industries.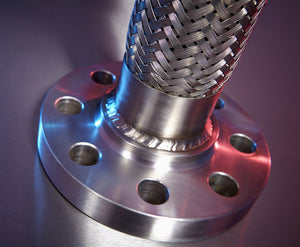 Bespoke Metal Hoses for Low and High Pressure Applications
Through our vast experience and in-house expertise, we are ideally suited to engineer solutions for even the most demanding of applications. We can provide calculations, advanced CAD intergration and assembly drawings.
We have a variety of hose ranges for Gas or Liquid at standard or high pressure.
Metal Hose Assemblies from 1/4" to 12"
We can manufacture all metal hose assemblies from 1/4" NB up to 12" NB. Available in a wide range of materials from 304 stainless, 316 stainless, monel, inconel, titanium and many more. Please contact us with your specific material and size needs.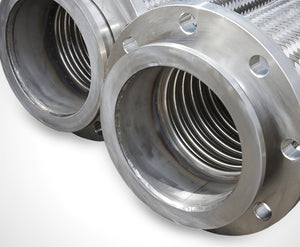 Industries
We supply a wide range of industries, some examples;
Industrial
Power Generation
Brewery and Food
Cryogenic
Defence
Refrigeration
Petrochemical
Metal Hose Assembly Types
There are a large variety of metal hose assembly types and fittings and we can supply them all to suit your needs, some of the types of hose assemblies we supply are as follows;
Steam Hoses
Jacketed Hoses
Cryogenic Hoses
Tanker Hoses
Ship to Shore Hoses
Gas Hoses
Oil Transfer Hoses