Specialists in Stainless Steel Fabrication
We can fabricate a wide variety of custom products
Specialists in the design, fabrication and installation of stainless steel products for the food, hygiene and packaging industries. With over 60 years of experience in the stainless steel fabrication industry, we work closely with a large number of customers, delivering tailor made solutions to meet their individual requirements.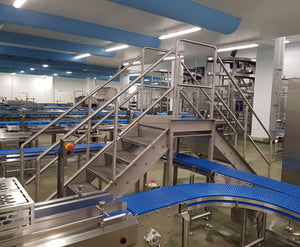 Sheet Metal Fabrication
Based in Staffordshire, we are ideally placed to deliver our stainless steel fabrication services to customers throughout the Midlands and the rest of the UK. From single orders to large batch quantities, we can design and manufacture a comprehensive range of products such as packaging and production tables, handrails, balustrades and health and safety workstations to name a few.
Why Choose MPW Precision?
With a wealth of knowledge in the stainless steel industry, our fabricators can produce high quality products within a short lead time, in addition to custom fabrications that are reverse engineered to suit a particular component or stage in the production line. Our team of engineers complete all work to the strictest of tolerances, ensuring all stainless steel products are reliable and fit for purpose.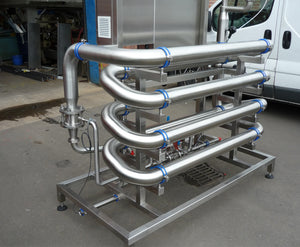 Process Equipment
We offer a full design to fabrication service in process equipment and assemblies. We can generate your CAD drawings for installation and design verification working closely with your engineering team to ensure systems integrate easily.
Tig and Mig Welding
Coded Tig and Mig welding expertise in a wide variety of materials from stainless steel to exotics like inconel. We have over 30 years in sheet metal and pipe welding experience.